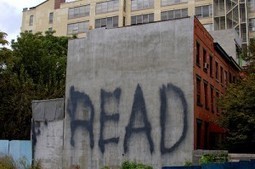 Want to get more blog readers? Follow these easy-to-understand best practices as part of your corporate blogging efforts and you'll be amazed at the results....
One question I'm often asked when talking about blogging best practices is, "How do I get more blog readers?" My answer? Writing great content for your corporate blog is the easy part, getting it read is what takes skill. Understanding blog post optimization and doing your homework before you write your post can go a long way toward making sure your blog content attracts readers. Sometimes when I say that "writing is the easy part" thing, writers get all bristly (and yes, it's a word if I say it is), but it's true.
There are lots of people out there writing some terrific stuff, but attracting readers often has nothing to do with how great your writing is. Knowing how to write for the web, which is completely different than other types of writing, knowing how to optimize your posts and understanding the importance of building your networks can make all the difference in the world. And that, my friends, is how you get more blog readers. Let's talk about why....