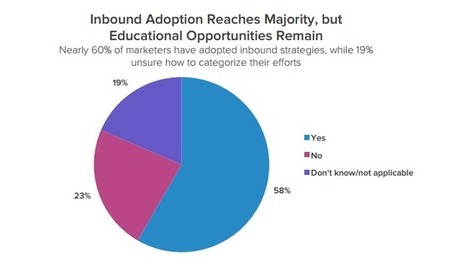 Inbound is so hot right now. One of the most-discussed topics among marketers right now is the recent release of marketing automation software provider HubSpot's annual report. Over 3,300 participants from 128 countries worldwide weighed in on how their organizations are adopting current marketing trends, tactics, and practices, and what really drives results.
Join us as we reveal the facts, stats and current marketing trends that shocked us in HubSpot's 2013 State of Inbound Marketing Annual Report:
1. Inbound Is the New Norm If you're under the impression that inbound marketing practices are just another fleeting trend, you may be shocked to learn that the majority of marketers are actually employing inbound principles: Further analysis into the types of companies most likely to employ blogs, social media and email marketing revealed that some of the world's sharpest groups of professionals, marketing agencies, were the most likely to employ inbound tactics, at 73%.
2. Corporate Integration Has a Way to Go Aligning your overall marketing strategy with organizational goals is crucial. Without lines of communication between sales and management, marketers are unable to generate a sufficient volume of the right leads. We were a bit disappointed to learn that only 34% of companies believe their strategy is "completely integrated" with their overall goals....