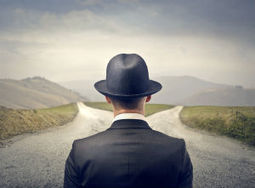 ...Therein lies the fundamental difference between today's SEO focused content and what content marketers offer. SEO is accountable to metrics like search visibility, organic search traffic and any measurable actions that lead to and result in conversions. The more content that can serve as a "hook in the water" of search results, the more the SEO can show an impact on the investment.
As I've been saying lately, SEO anticipates demand through an understanding of keyword popularity and content marketing creates demand driven by producing content based on the customer journey. Optimization is an effort to improve search visibility of existing content and digital assets as well as the creation of new content according to a target list of keywords.
Content Marketing is an approach that emphasizes the thoughtful creation of content for a particular audience designed to influence an action or outcome. Rather than keyword popularity driving content creation, an effort is made to understand the customer buying journey and to architect a content plan that provides the right kind of information and experiences along the buying cycle....