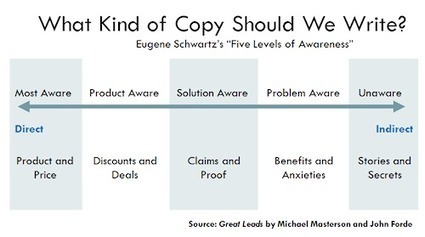 When faced with creating a conversion-focused SEO landing page, what should our copy focus on? There are so many things we can do — so many directions we can go — that it becomes hard to know what to choose.
Do I go with statistics or stories? Facts or feelings? Data or discounts? If one of these is good, isn't a mix of all of them better?
Blending Content Types Doesn't Work
We know we're blending when we start adding adjectives to our sentences. "Our solution is the most cost-effective, easy-to-use, colorful, highest-intensity, waterproof, process-oriented available on the market." We know we're blending when we want to put one more "value proposition" on a webpage, even when we don't have room. "Hey, let's use a rotating hero image!" The beauty of it all, though, is that search marketers don't have to blend. We can use keywords as a guide to help us get started on our copy....