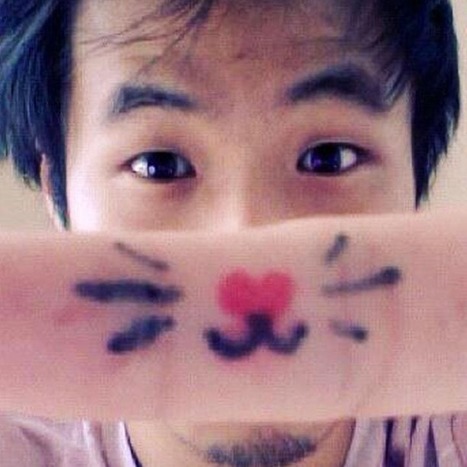 Khoa's colorful stop motion videos on Vine have boomed in popularity. Here's how he creates those six seconds of imagination....
If you stumble across across one of Khoa's reality-defying stop-motion vines, the first thing you'll ask is, "How in the world did he do that?"
Twitter launched Vine on Jan. 24. The next day, 23-year-old Khoa Phan created his first Vine, a simple five-shot video of a Keurig machine brewing a cup of coffee. This was the kind of thing most people were filming when Vine first launched — mundane videos of everyday occurrences. As is the case with Instagram, if users don't think creatively, posts quickly run humdrum.
Khoa, however, was not satisfied with the status quo of bland vines. It was his second vine that launched him into the spotlight. In it, he brings whimsical construction paper bubbles to life using stop motion, which gives the illusion that the bubbles are floating across the dark wood table. The bubbles pop to reveal a message: "Have a good day!" (a simple recurring message in his vines)....