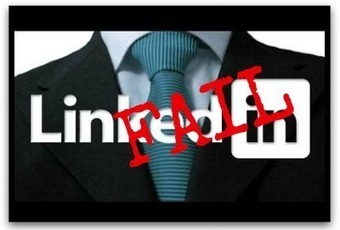 When it comes to social media activity in your personal life, breaches of etiquette can easily be dismissed by your friends and family. However, on LinkedIn, the dominant social network for business, mistakes can affect your career and the way your peers and colleagues view you.
A friend might tell you nicely when you're being annoying, but you won't get the same patience in a business setting—and you might not get a second chance. Be careful how you conduct yourself. Otherwise, you risk soiling your professional reputation and being "that guy."
Are you a LinkedIn misfit? The following are annoying LinkedIn behaviors that you might want to review to ensure that you are not sending out the wrong message to your peers. In the interest of full transparency, I admit I have been guilty of a few of these, and I plan to revisit some of my own LinkedIn practices....