Scoop.it!
PR Coach Website & Blog Crash: Now What? | The PR Coach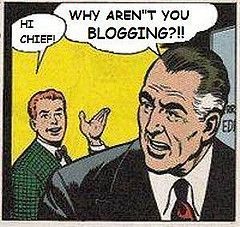 Jeff Domansky's insight:
Yesterday my entire PR Coach website and blog crashed. That's why you're reading this post on my Scoop.it site Public Relations & Social PR Insight.
It's a sobering reality check.
Today when you click on my PR Coach website you get this wonderful "Error establishing a database connection" message.
In order to learn from us, I'll be sharing my experiences as I work through the challenge of getting back online.
What to do when your website crashes?
The big question, while I try to solve this huge problem, is how to maintain my social PR business lifeline and content channels.?
Like any good crisis manager, and someone who has worked on dozens of crisis for clients, I thought I had everything covered.
I had systems and database backups in place. Working with tech support at Bluehost.com, I thought we had it solved after more than an hour of online troubleshooting.
We restored the sites to the previous March 30th backup. For two minutes, profound relief!
Then I tried to login to my admin panel. Nothing. Nada. Zilch. Another frantic hour of online support followed until we hit the wall. Credit to my junior tech support person for trying to help. But at that point he said he had done everything he could. I was told to submit a job ticket.
By that, time it was 8 PM and wasn't looking forward to tomorrow. I know that means it'll be at least 24 hours before I even get a response beyond a confirmation of the job ticket.
Solutions to My PR Website Crash
Because I can't get into my admin panel, I can't even post a temporary message to inform website visitors that I'm working on solutions. I'll be working on that this morning.
In the meantime, I realized all was not lost in terms of maintaining my social media activity in alternate channels.
I had several options available:
- Tweet to inform my 10,000+ followers of the issue and suggest alternate channels (done)
- Advise your clients (done)Update on Twitter (in progress)
- Post and inform your audience on your alternate communication and social media channels (in progress).
Fortunately, I have alternate channels on ScoopIt, Tumbler (http://theprcoach.tumblr.com/) and Twitter (@theprcoach).
Three Social Media & Crisis PR Lessons
So to use this very frustrating situation as a learning moment, here are three social media and crisis PR lessons so far:
Lesson number one: don't depend solely on one communication channel! Have alternative communication and social media channels in place.
Lesson number two: communicate as quickly as possible.
Lesson number three: even if you have backup, plan for the worst.
For the next while, I'm in the hands of the technology geeks. But I will keep you updated here, on Twitter, on Tumblr and wherever else I can.
The upside is, I'll have enough content for several posts and lots of lessons to share.
Please pass the triple strength Tylenol.
Jeff Domansky usually blogs at www.thePRCoach.com, on Twitter @thePRCoach and here on ScoopIt.