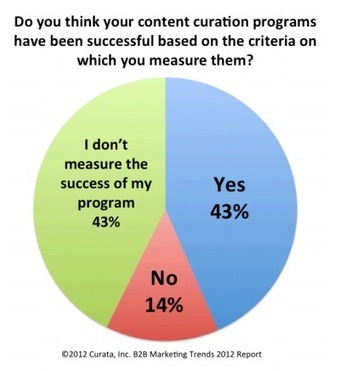 While content marketing quickly went from "what's that" to "must have" in 2012, the biggest challenges marketers face are producing enough of the right type of content and having resources, both budget and staff, for creating content. Content curation supplements original content for both broadly and narrowly focused topics. Through the editorial process, it adds original content and provides an opportunity to showcase relevant gems.
Content curation as part of content marketing strategy – 3 Facts
Almost 60% of content marketers use some form of content curation according to Curata's 2012 B2B Marketing Trends Report. Doing curation well can give you a competitive advantage because it's a low cost way to expand your content marketing offering....