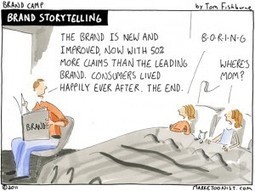 There is plenty of advice out there on how to create a great presentation. Most of it centers on two pretty common pieces of advice:
Tell more stories.Use bigger fonts.
Neither is always easy to do, but the more events I attend – the more I realize a single fact that still manages to surprise me about why people do (or don't) connect with you as a speaker.
Having a good story or great visuals is not enough.
Via
Gregg Morris