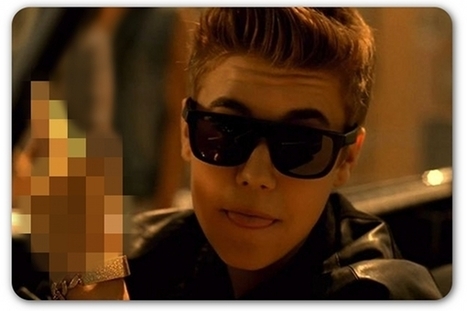 The singer lashed out at the media—a risky move. But with nearly 36 million Twitter followers some PR pros think he can circumvent the press. Others aren't so sure.
Did Justin Bieber just declare war on the press?

In a note posted to Instagram, the 19-year-old pop star—angry over nasty headlines—lashed out at the media, saying he doesn't deserve the negative press.

"Everyone in my team has been telling me, 'keep the press happy' but I'm tired of all the countless lies in the press right now," Bieber wrote in a 300-word rant that aims to debunk rumors, including one that says he's heading for rehab.

[Editor's note: Quotes from Bieber's Instagram post appear word for word. We didn't edit them.]

"If Anyone believes i need rehab thats their own stupidity lol," he added.

The kind of media attention Bieber's getting ("He's melting down!"), as well as this defiant response, may have driven past pop stars to rehab, relative obscurity, and a comeback reality show appearance, but Bieber has something that other stars didn't—social media.