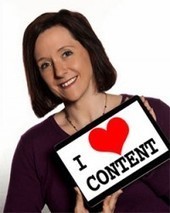 Content Marketing specialist Rachel Parker talks strategy and implementation and shares some great tips about email newsletters
Content marketing can loosely be defined as creating and publishing content in order to acquire customers. Rachel and I discuss the variety of forms we as business owners can use to market our services online including newsletters, video, ebooks, infographics,how-to's, Q&A's, photos, etc.
If you're new to content marketing and aren't sure how to get started then this is the show for you as Rachel outlines her own strategic approach and talks in depth about the benefits of email newsletters and the positive affect this has had on her business....