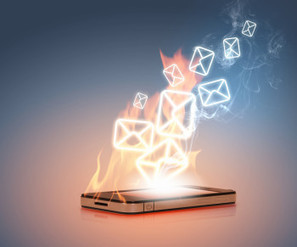 Brands that use content marketing to drive premium leads likely rely on email, but now they must also embrace mobile content.... .
While many businesses are still undecided about branded apps for mobile users, there's no denying that rising smartphone and tablet use requires marketers to consider how on-the-go users can access web content and other outreach efforts. Email marketing, for example, is a top mobile web activity.
Without developing a whole new campaigns, brands can leverage well-written digital content and target consumers' inboxes, offering up-to-date news, coupons and genuine B2C or B2B interaction. However, digital marketers say mobile technology remains a major obstacle in their email marketing campaigns as they have yet to define the best method of engaging audiences via their smartphones and tablet devices.
According to a survey from MarketingSherpa, 58 percent of surveyed professionals say that mobile will impact their email plans over the next 12 months. Forty-two percent of respondents say they will design email content to render differently on smaller screens.
Email marketing has been around for many years and some professionals went as far as saying that the practice passed its prime. The evolution of mobile technology and the persistent usage of email channels has led to its second coming, and brands have begun to reallocate their budgets to account for the promotional channel....