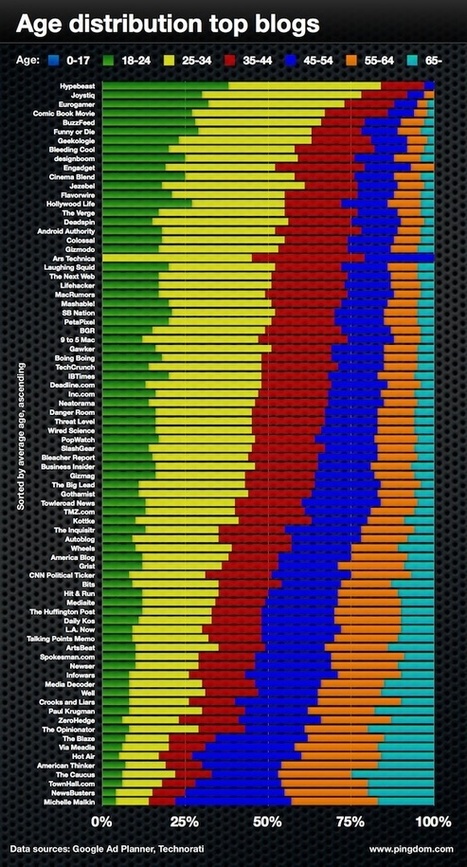 SUMMARY: Interesting! The typical reader of the world's top blogs is 38 years old, according to a new @Pingdom study
We studied the blog readership demographics of the top 80 blogs in the world..
The number of blogs in the world today is huge. Tumblr and WordPress alone have over 157 million blogs. But who reads them all? Following a similar report from last year we now have new and interesting facts that can tell you who reads the world's top blogs.
One thing that took us by surprise was that the average reader of the top blogs is older than we thought. Read on to find all the statistics, some massive charts, and interesting conclusions....