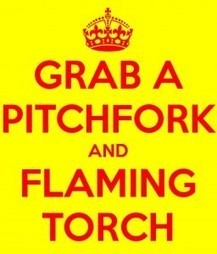 Are we due for a massive backlash against content marketing?
Some folks seem to think so—though most of the critics are railing against the hype and not the actual notion of content marketing itself. (And you might argue that railing against the hype further fuels it… Are we hyping the hype?But let's set that one aside for later.)
Frankly, I've been worrying about a so-called content marketing backlash for a while now—or at least since September 2011, as I wrote here, when content first started to gain traction with brands and I returned from the hugfest that was the first Content Marketing World....