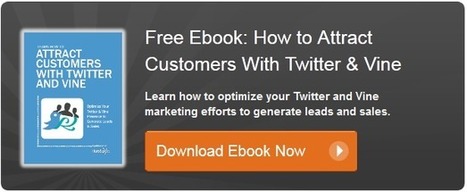 Learn some best practices emerging around Twitter's Vine so you can figure out what works, and what doesn't, for marketing. Vine.
It's the latest social media feature available on Twitter. Released on January 24, companies have already started to cozy up to the new, six second video feature as part of their social media content strategy. With it being so new, however, it may be difficult to tell what the best practices are. I mean, what's working? What's not? Any guidance here, people?!
Well, the good news is, a veritable Vine flop isn't going to do your brand a ton of harm -- unless you're like, incredibly offensive or something. But shooting videos can seriously stress marketers out sometimes (Who has the equipment? How do I turn this thing on? Should I write a script? Does it look blurry?). So, a little guidance is what we're here to give. Because while we love to encourage experimentation in your marketing, we hate to see you waste your time.
Here's what some brands have been doing that people seem to love, and some of the things that really are best to avoid when using Vine. Take a look, and share your own Vine learnings in the comments so we can all figure this thing out together....