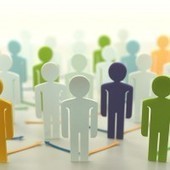 Let's say you were to construct the ideal business publisher from scratch. It would have a strong tech platform that doesn't slow down because of too many users or ads. It would foster direct connections. It would also have writers who were the most influential people in their industries. It would be digitally native. And it wouldn't be overly reliant on ads.
Now look at LinkedIn. Back to the ideal business publisher. Now back to LinkedIn.
Over the last four months, LinkedIn, always living in the shadow of the sexier social platforms, has quietly built out a publishing platform. It is now a publisher in its own right, under former Fortune editor Dan Roth, with LinkedIn Today feeding aggregated articles from more than 1 million publications to LinkedIn's 200 million users based on their preferences. It complemented that with an original publishing effort around "influencers," recruiting a who's who of business like Richard Branson, T. Boone Pickens and Ari Emanuel, and about 250 others....