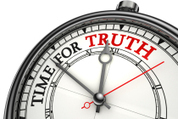 Clay Christensen literally wrote the book on disruption, so it's worth paying attention to him when he talks about where the disruption fueled by the web is going to strike next. The Harvard business professor and author of The Innovator's Dilemma spoke to Jeff Howe — the Wired writer who coined the term "crowdsourcing" — and had some interesting things to say about where disruption is occurring now and where it is likely to strike next.
At one point, Howe asks Christensen to name some industries that are "either in a state of disruptive crisis or will be soon," and the professor says:
"Journalism, certainly, and publishing broadly. Anything supported by advertising. That all of this is being disrupted is now beyond question. And then I think higher education is just on the edge of the crevasse. Generally, universities are doing very well financially, so they don't feel from the data that their world is going to collapse. But I think even five years from now these enterprises are going to be in real trouble."...