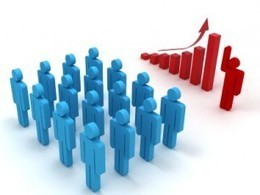 ...You already know this, but do your organization's CMOs, CFOs, and CEOs get it? They may hear whispers that "content is king," but are not yet sold on the idea of investing in a full-scale content marketing initiative. In fact, "AdAge" recently reported that marketers are spending an average of 12 percent of their budgets on content marketing, while traditional advertising still commands the bulk of the share.
As an in-house marketing professional, it's your job to convince and convert your top leadership to buy into a content marketing plan for your business. But where do you start?
Here's a blueprint for getting the nod of executive approval for content marketing at your organization...