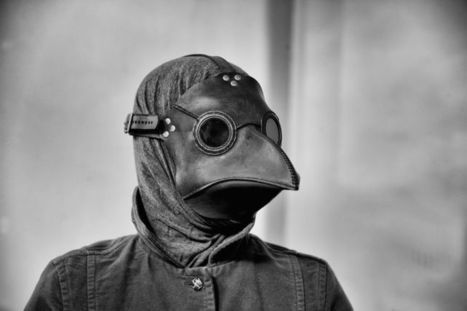 As one of Canon's "Project Imaginat10n" directors, the Twitter cofounder worked with Ron Howard to turn photos into a short film.
Biz Stone's directorial debut will open with a lot of swiping, pinching, and zooming in on images. "It's a cinematic first: Instead of the Ken Burns Effect, it's the Biz Stone Effect," says Stone.
That may sound pompous, but a) he's joking and b) as a cofounder of Twitter, Stone has had plenty of influence on the ways in which we view content now. "I wasn't going to tell an old-fashioned story in which someone pulls out a photo album and starts turning pages," he says. "That's not how we do it now. We show each other photos on our mobile devices, pinch in on this…Isn't she cute?" he says, as if showing off a photo.
Stone is one of the recruits for Canon U.S.A.'s ongoing "Project Imaginat10n." The latest campaign saw the brand recruit five celebrity directors (along with Stone, Eva Longoria, Jamie Foxx, James Murphy, and Georgina Chapman) who will create films based on user-submitted photos along a series of themes; the films will debut in the fall. Stone was given 91 photos--nine on each of the 10 themes and the final image chosen by director Ron Howard--and he will use each of them in crafting a short film which will star Rene Auberjonois (Deep Space Nine) and Lisa Edelstein (House)....