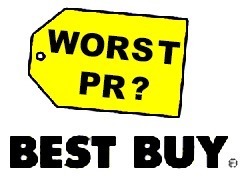 Electronics retailer Best Buy prides itself on its low prices and customer service. Unfortunately, that care didn't extend to its employees with the closure of 15 stores and 900 employee layoffs in Canada.
Like many consumers, I wasn't surprised to see Best Buy and Future Shop store closures.
Analysts expect Best Buy to close another 200 to 250 of its 1,056 US stores in 2013....