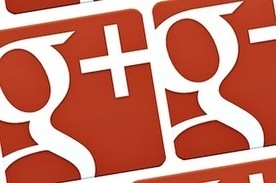 Now, we've never kept it a secret here at Weidert Group that we were not big Google+ fans when it first debuted. While we've had a business page and most of us have personal pages, we've not given Google+ the love and attention we've dedicated to other platforms such as LinkedIn, Twitter and even Facebook.
But as we've watched the growth in features and effectiveness, relegating this social media channel to a second-tier status just doesn't seem to be a good strategy anymore. Successful Inbound Marketing is predicated on being found when relevant prospects conduct an Internet search. Why not dedicate some time to a social media tool that will improve your chances?
We know it's going to take some convincing, but here are 4 reasons you should add Google+ to your social media marketing resolutions for 2013...