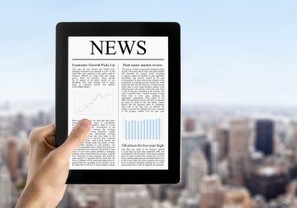 Studies show that brands must craft custom blog content that is scaled to mobile devices.
Most organizations already implementing content marketing campaigns have their editorial calendars and ideas put into place for the first quarter of 2013, but certain trends might guide game plans for the remainder of the year.
According to the Content Marketing Institute, 43 percent of B2C brands and 33 percent of B2B organizations already distribute mobile content to reach prospective and current customers. Brands aren't just developing mobile applications to engage with internet users, they're optimizing branded content and social media content for smaller screens.

Media has already gone through a significant transition over the past few years, with technology shaping the way people around the world access timely content. According toeMarketer, publishers have been tasked with creating custom content for smaller screens, which puts additional pressure on brands to embrace and immerse themselves in content creation for the internet.
According to a report from Alliance for Audited Media, 2013 will be the first year where nearly 100 percent of publishers will format their content for mobile devices....