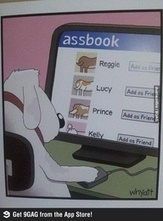 There are two kind of writers: planners and pantsers.
Planners (or, sometimes, plotters, if you're talking about fiction) already know everything they're going to say, at least to some extent. They know in advance what their topics are going to be. They've already written at least a few test headlines. They may have even jotted down some notes or subheads for the post. They already know what keywords they're gunning for and they already know what sort of call to action they want at the end. They do this because generally a good blog post contains these elements.
Pantser is shorthand for the phrase flying by the seat of your pants, which (for my ESL friends) is an English idiom for improvisation. So if you fly by the seat of your pants, then you're a pantser, see?
Neither way of writing is better than the other when the end result is good. However, if the end result is not as good as it should be (no, you're not a special exception, I'm talking about you), however, pantsing is more likely to blame than planning, in my opinion....