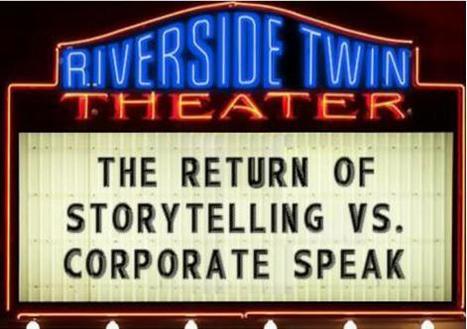 Our infographic that contrasted storytelling with corporate speak seemed to resonate with the outside world.
People recognize that gluing together facts and figures makes for dull information.
Since publishing the infographic, we've seen talk – and chatter in social media channels – evangelizing the value of storytelling in business accelerate. Dare I say, storytelling has become the "new black" in communications.
Building on the infographic, this SlideShare captures some of the science and anecdotal evidence on why storytelling works....