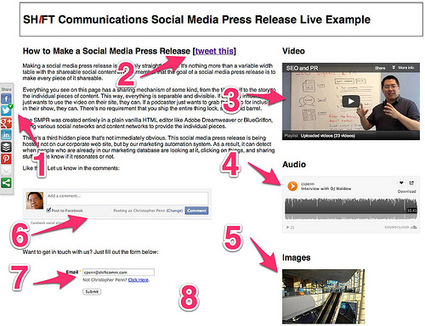 Back in 2006, SHIFT Communications pioneered the first social media press release. It was super-cool, with links to other sites, shorter media snippets, recommendations for social network posting, multimedia, and more, well ahead of its time. But that was years ago; is the social media press release still relevant?
In some ways, the answer might surprise you: the Social Media Press Release isn't relevant as a standalone press release, because these days social media and earned media are one and the same. Gone are the days where you needed separate communications for someone who was in the mainstream media and someone who was a blogger. Today, if you don't treat new media creators with the same level of access as traditional media outlets, you're in for a bucket of relative obscurity, especially if your product isn't especially share worthy.
If social media isn't fully and wholly integrated into your overall earned media and marketing plan, you're fundamentally asking to be ignored....