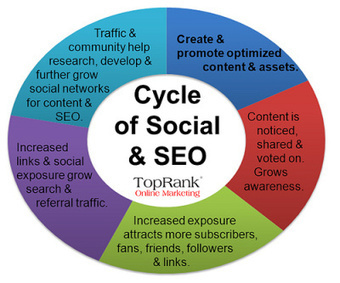 ...
The goal of Google and every other search engine is to have quality rise to the top (unless of course you're willing to pay to be on top). So naturally their advice to Web authors is "write great content."
But the search engines can't really identify quality. What they do instead is first of all associate the quality of the content with the place it appears (e.g. you're more likely to come up with quality on the New York Times than on eHow,) and secondly, try to predict quality based upon robotically identifiable characteristics of the content. For example, it may be true that 400-word stories are more likely to be of higher quality that 200 word items. But they can't deal with the fact that you could say something brilliant in one graph.
Post-SEO Optmization
If you're a marketer or a PR professional, if you're the digital guru of your organization or one of the new breed of content marketers, you can't afford to just write something good and say "Here you go, Google." What you need to do is to optimize in a post-SEO world and here's some advice on how to do that....