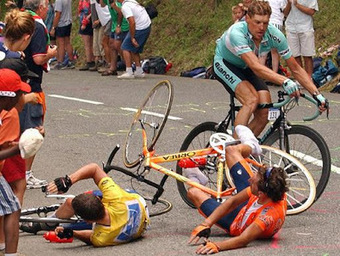 The "Tour de Lance" apology spin didn't go exactly as Lance Armstrong must have hoped. Before Armstrong's interview with Oprah Winfrey aired, we said that he had just one chance to get the apology right. Oops.

It is rare that any creative effort is panned by everybody. If there is a critic on the planet who thought Armstrong was victorious Thursday night -- we haven't found him or her yet.


When you are as badly damaged as Lance was going into the interview, your only hope for salvation is to demonstrate that you are truly completely sorry -- not that you got caught -- but for what you did....