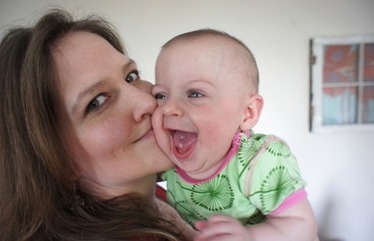 In April 2011, Kelley Benham gave birth four months early. Her daughter Juniper's birth was supposed to be a joyous occasion. Instead, it was marked by physical and emotional pain, shock, and uncertainty about whether the micro preemie, who weighed just 1 pound 4 ounces, would survive.
Benham and her husband, journalist Tom French, were faced with a pivotal question: Fight for their daughter's life or let her go? In a recent three-part series in Poynter's Tampa Bay Times, Benham wrote about how she and French confronted this question and how the answer they sought has changed their lives.
"A story is a promise," French said to her as they read to Juniper. "It's a promise that the end is worth waiting for."...