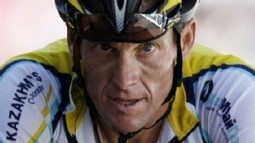 Lance Armstrong may have lied to Oprah Winfrey during his so-called confession Thursday night about his doping during the Tour de France bicycle race, investigators told ABC News today.
Armstrong, 41, admitted for the first time that his decade-long dominance of cycling and seven wins in the Tour de France were owed, in part, to performance-enhancing drugs and oxygen-boosting blood transfusions. He told Winfrey that he was taking the opportunity to confess to everything he had done wrong, including angrily denying reports for years claiming that he had doped.
Investigators familiar with Armstrong's case, however, said today that Armstrong didn't completely come clean. They say he blatantly lied about when he stopped doping, saying the last time he used the drugs and transfusions was the 2005 race....