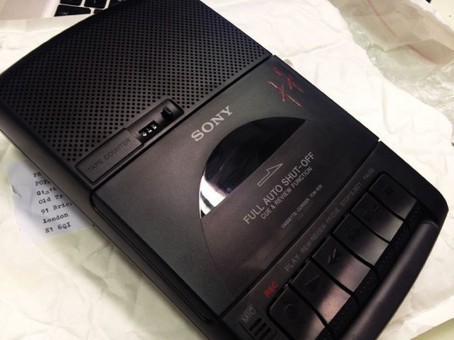 ...A 'synthpop' duo (I've no idea, I'm afraid) were behind a succession of mysterious packages sent to the Pop Justice office.
On January 9th, Pop Justice posted this blog, concerning an old school portable cassette player they received in the post:
It didn't have a tape in it and a letter, signed off with a simple H (the eagle-eyes may have spotted an H on the cassette player above, too) told them to keep it handy:
Yesterday, Pop Justice's Peter Robinson blogged again.
A hand-written letter, sent from Russia, told how there was a jacket waiting in a dry cleaners with something in one of its pockets, enclosing a collection ticket and address....