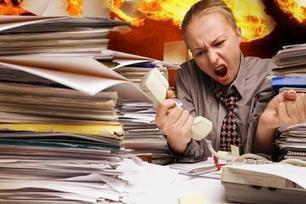 Nothing gets management's attention faster than negative media attention.
Want to get a company's attention? Go public with your gripes. Few things prompt change in U.S. businesses as much as bad media attention does, new research shows.
A study by University of Illinois business professor Michael Bednar found that negative media coverageprompts firms to engage in greater levels of strategic change than previously thought.
"As the news media reports negatively about firms, that registers with executives," Bednar said. "And that, in turn, prompts executives to engage in larger-scale strategic change."...