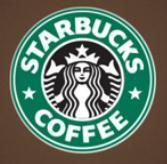 Many companies concentrate social media efforts on getting as many fans as possible, but focusing just on the number of fans misses their true value – they are loyal customers who have raised their hands to say they want a relationship.
The real win is achieved by engaging with customers. An Ad Age study found that only 1% of the Facebook fans of major brands engaged with the brand pages in a given month. One-time promotions to increase the number of fans rarely produce long-term benefits. IBM's Yunchun Lee writes, "That isn't to say that CMOs shouldn't strive to build a fan base. The issue is how to do this in a productive way. There are no short cuts. Winning a loyal customer begins with matching a great product or service with a flawless and repeatable customer experience." Social media marketing requires a long-term commitment to enriching the customer experience.
Starbucks is a great example of a company taking the right approach. In an interview with Adweek, Starbuck's Alexandra Wheeler said that the firm's social media strategy "isn't a marketing initiative. It isn't a PR initiative. It's cultivating and creating great consumer value and great consumer relationships." Starbucks treats its fans to a steady stream of special deals and a richer experience than they'd get solely by going to a store, including interesting background stories on coffees and great photography of merchandise....