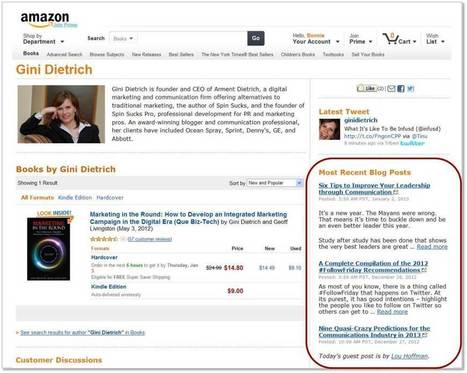 The grab-bag post returns in 2013, offering a platform for three vignettes.
Crafted for easy consumption, here goes –
Amazon Continues to Embrace Content Marketing Religion
There's much to be learned from the heavyweight media companies.
Like a poker player with most of the chips, they've got the war chest to push the boundaries of communications.
Amazon caught my attention over the holiday break.
As a way to stockpile even more content, they pull the posts from an author's blog directly into the page highlighting the author's book(s).
You can see how this plays out in the scrape below with Gini Dietrich and her blog Spin Sucks....