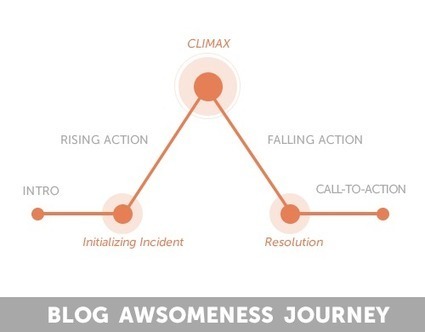 ...Did your blog post put several readers to sleep today?
Too bad. Even your blog post on how to create a Twitter account could be so awesome that it instills excitement. Using a centuries old technique — if Shakespeare could have blogged, would he? — you can not only keep your reader awake, but you can keep them addicted to your blog.
Off the record, we're going to call it plain old curiosity. Officially, though, it's called the Freytag Pyramid or, as you might have learned in school, the fiction pyramid or the dramatic arc. These are all fancy phrases for telling us about what makes a good story. Take note: People love stories. They are a curious bunch, and stories feed curiosity....