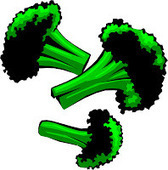 ...Spending before thinking is more fun... but it's backwards.
You need the value proposition in place before you can do any of the fun stuff.
It's like you need to eat your broccoli before you eat dessert.
You need to know who you're selling to, what problem they're trying to solve, and why they would buy a solution from you instead of somebody else....