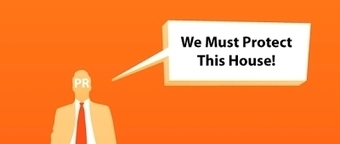 VideoWho can keep track of the myriad year-ending media and marketing predictions posts?
...Over the past year, I've been keeping tabs on the "strides" PR agencies have made in social media and the analytics/measurement game. Unfortunately, the picture isn't all it's framed out to be. With a few exceptions, I believe that agencies are losing their birthright in the battle to lead in social media communications and measurement. Other "marketing"entities have eaten the PR industry's lunch through their ready embrace and leverage of new digital content strategies, channels, and data analytics tools.
The big global firms certainly have invested in departments focused on brand-building and consumer engagement via the primary social channels (mostly prodded by their forward-thinking, marketing and measurement-driven clients at CPG companies).
But I'd opine that the rank and file of those toiling on the agency side of the PR services equation, including those at the cool-sounding "digital boutiques," continue to offer as their primary deliverable (and measure of success) earned editorial media placements....