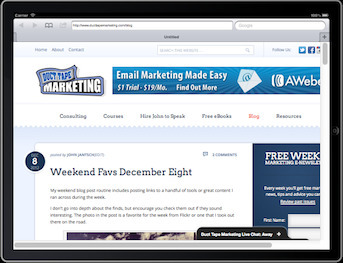 When I think about the work I do these days very little of it actually needs to be done on a real computer.

...Content consumption is already headed towards the 50% mark in terms of mobile vs. laptop as the reader of choice. On my site mobile devices account for right at 15% of all traffic today. That's up over 150% over last year at this time and represents a 16% increase from just last month.

The point is you must package your content in ways that the growing legions of tablet and mobile consumers can enjoy or run the risk of turning this important readership away....