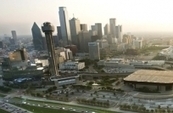 Looking for a new career? Here are the top jobs for 2013.
Struggling to find a job? If you're an accountant, computer systems analyst or event coordinator, there's a good chance your luck will change in 2013.
These three professions are among the best jobs that require a bachelor's degree for 2013, according to a new study by CareerBuilder and Economic Modeling Specialists Intl. (EMSI)....
[PR is number 13 onlist of 2013 top jobs up 8,541 jobs since 2010, +4% ~ Jeff]