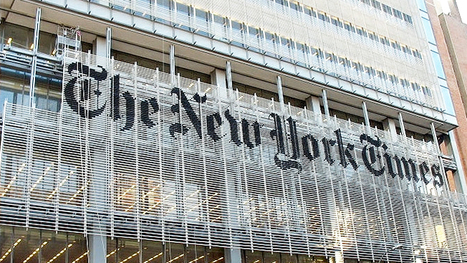 Did paper go too far in assigning bureau chief a babysitter?
The growing pains continue for legacy media in its ongoing adaptation to the digital era. After coming under fire for a few ill-advised social media postings, The New York Times Jerusalem bureau chief Jodi Rudoren has been assigned an editor "to work closely with Ms. Rudoren on her social media posts," according to a post by Times public editor Margaret Sullivan.

As is tradition, the social media chattering class went into a frenzy over the Times' decision, calling the post and reaction to Rudoren's posts "utterly painful" and chastising the paper for its use of a social media "babysitter." For those who monitor media, the argument has become somewhat stale as social media standards and practices have been part of an evolving conversation since its inception as a newsroom tool. Yet what's perplexing about this particular instance is the how the decision appears to clash with the Times' highly praised policy of allowing journalists a long leash across social media platforms....
[Traditional media and journalists are struggling with how to use social media. The New York Times' "babysitter" has the social media chatter at high volume. ~ Jeff]