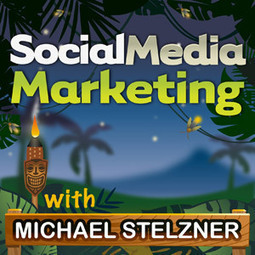 Social Media Marketing Podcast 17: In this episode Michael Hyatt shares how to create content that people will love.
...In this episode, I interview Michael Hyatt, author of Platform: Get Noticed in a Noisy World, former CEO of Thomas Nelson Publishers, and the host of the This Is Your Life podcast.
Michael shares his experiences as a successful blogger and content creator.
You'll learn why headlines and photos are the most attention-grabbing aspects of your articles....
[Great tips for blogging success ~ Jeff]