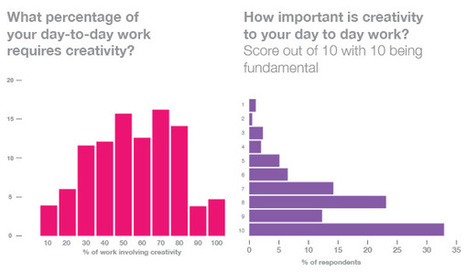 The Creativity In PR study reveals a gap between an industry that views creativity as a core skill, and a culture that does not deliver consistently.
Asked to rate the importance of creativity in their day-to-day work out of 10, almost a third of respondents opted for full marks, and around two-thirds said 8 or higher.

This reinforces the finding revealed earlier this week, acknowledging creativity as a fundamental skill (95 percent), with most respondents considering themselves creative (89 percent).

However, almost half of all respondents replied that creativity is only involved in half of their day-to-day work or less - which perhaps helps to explain the gap between the perception of creativity, and the reality of its day-today impact on the profession.

These results, say co-author and NowGoCreate founder Claire Bridges, suggest "a lack of adoption of working practices to deliver creativity consistently."...
[This report is a source of interesting ideas to improve creativity in PR ~ Jeff]