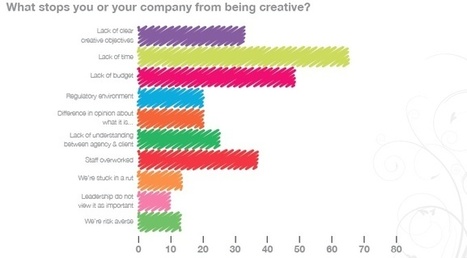 Resourcing is seen as the biggest barrier to innovation in PR, according to the new Creativity in PR study.
Overwhelmingly, lack of time was cited as the biggest barrier, at 65 percent overall with little difference between in-house and agency.

Other major barriers include lack of budget (48 percent), overworked staff (37 percent), and a lack of clear creative objectives (33 percent). A quarter also blamed a lack of understanding between agency and client.

"The recurring references in the study to 'lack of time' impacting creativity are a critical factor and an issue for clients and agencies alike to wrestle with," said study co-author Claire Bridges, founder of NowGoCreate. "The PR industry is expected to deliver killer ideas often in extremely short timeframes, and to do it thoughtfully and brilliantly takes time."...