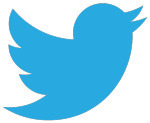 Twitter CEO Dick Costolo has once again promised that Twitter users will, indeed, be able to download a full archive of their tweets in just a matter of weeks.
...The rest of the talk has other interesting factoids too, including the below:
- Since Costolo took over the CEO role, Twitter has grown to 500 million users sending over 350 million tweets per day.
- During the World Cup in summer 2010, Twitter was seeing 3,000 tweets per second, and was sweating the system crashes. Recently, it saw 12,000-15,000+ tweets on Election Day in the U.S.
- When the TV show The X-Factor (U.K.) put a hashtag on the screen, it generated 27,000 tweets in 90 seconds.
-Twitter is working with the Japanese government on a "lifeline project" which includes things like making lists of government agencies on Twitter that people can follow in the wake of a disaster or emergency. The project will be expanded to all of Twitter's markets, with the U.K. and Spain indicating interest already.
- Twitter hands over every government request for the take-down of tweets to the website Chilling Effects....
- The service will "never change" its 140-character limit....
[A look inside the Twitterverse according to CEO Dick Costolo ~ Jeff]