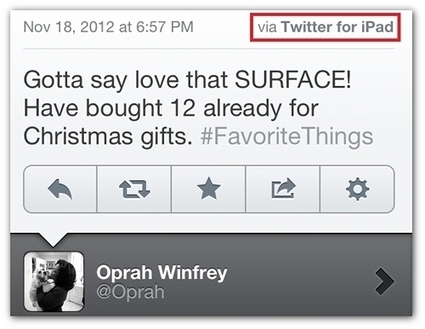 The Microsoft Surface is on her favorite things list, yet she appears to be using Apple's tablet. What gives? We offer three possible explanations.
Oprah Winfrey says she loves the Microsoft Surface.
She named the tablet-laptop hybrid one of her favorite things this year. On Monday morning, the Queen of Talk even tweeted that she bought 12 of them as Christmas gifts—but she sent the tweet from her iPad.
Here's a screenshot that a writer at Zagg.com grabbed...
[What's up with that PR fail? ~ Jeff]