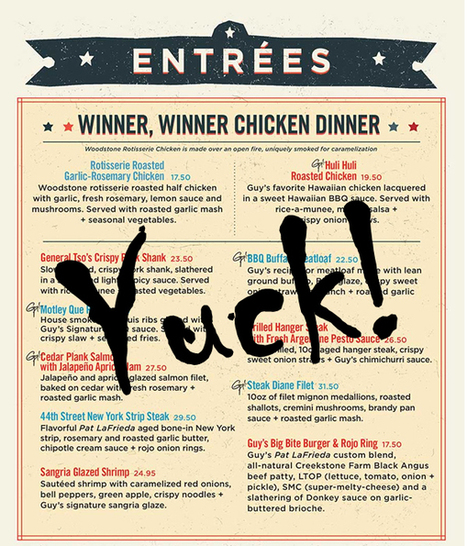 I am a big fan of The New York Times Dining section.
Donut drama.
Importing Mom instead of the pasta.
Hunting for "treasures" in restaurant laundry.
And the list goes on.
The NYT Dining journalists know how to shape story lines beyond the – "chef showed restraint, allowing the flavor of the fresh [fill in the blank] to take center stage" – and do it with clever wordsmithing.
Peter Wells' review of a Guy Fieri restaurant last week is right up there with the best.
The fact that the piece triggered more than 1,000 comments (not a typo) shows I'm not the only person who noticed....
[Great writing, technique and de3vastating review and PR crisis for NY restaurant ~ Jeff]