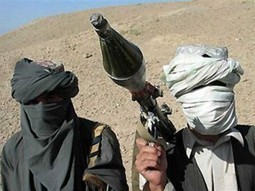 PR Fail: The Taliban Reveals Its Entire Mailing List...
Sometimes the news is truly stranger than fiction—and sometimes karmic justice provides us with a much-needed laugh.
Today in PR fails that make us smile, The Taliban's PR team (yes, that is a thing) sent out a press release last week…OK, yeah, let's just consider that one for a minute: a press release from the Taliban.
Anyway, spokesman Qari Yousuf Ahmedi wanted to forward an email from another Taliban spokesman to every contact on the terrorist organization's email list. The problem? He mistook "carbon copy" for "blind carbon copy" and hit send—so everyone on the list could see the addresses of everyone else who received the message....
[Well, there you go....]