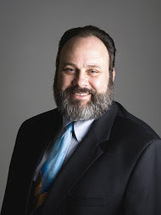 ...Most journalists spend the majority of their time reporting what a mayor said in a prepared statement, writing stories about how parents can save money for university tuition, covering the release of the latest versions of popular electronic devices, or finding out if a sports figure's injury will affect performance in the next match.
Most cover news in a fairly formulaic way, reformatting information released by others: the agenda for the next town council meeting, the half dozen most interesting items from the daily police reports, what performances will take place this weekend, and the quarterly financial results of a local employer. These standard stories are merely aggregations of information supplied by others.
At one time these standard stories served useful purposes because newspapers were the primary information hubs of the community. Today such routine information has little economic value because the original providers are now directly feeding that information to the interested public through their own websites, blogs, and Twitter feeds. Additionally, specialist topic digital operators are now aggregating and organizing that information for easy accessibility....
[The challenge for news media with the proliferation of social media and self publishing by everyone from city councils and corporations to citizens? Finding less available news and adding more value to it.]