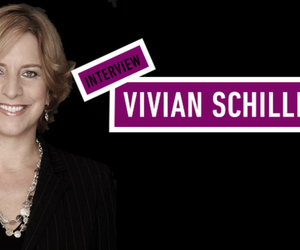 The war for the living room will ultimately be won not by gadget manufacturers, but by content companies — the people who make and distribute TV itself. But it's a two-way street: the...
...internet is changing how even the largest producers of television think about their products.
Vivian Schiller has been on the front lines of change for years. She was the first general manager of what has become the Investigation Discovery channel, then the senior vice president of NYTimes.com, and then the CEO of NPR. Now she's the Chief Digital Officer for NBC News, overseeing the company's online efforts — including the newly-acquired MSNBC.com, which is now simply NBCnews.com.
We spoke about the future of distribution, how Twitter and Facebook are changing NBC's audience, and the challenges of developing real-time news across different platforms and mediums....
[Good read on media trends- ~ Jeff]