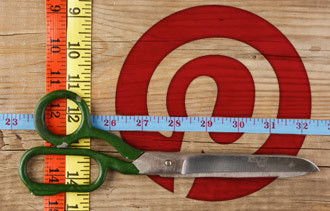 Pinterest, the third most popular social network in the U.S., offers marketers a number of opportunities to extend the reach of their business through engaging visuals and a platform designed to make sharing quality content simple.
But marketers have limited time, especially when new social networks seem to pop up all the time. The good news is that there are several tools that can help you use time more efficiently on Pinterest. And many don't cost a penny to use.
Here's a look at five free tools that can make your marketing efforts on Pinterest more effective...
[Five, count 'em, five effective Pinterest tools ~ Jeff]