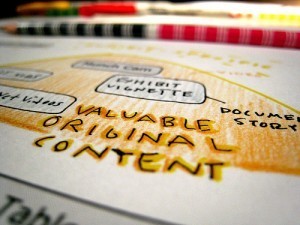 Creation vs Curation, which strategy is better for inbound and content marketing? Does curated content overshadow your own unique content that you create?
But you might say…

"I can't write or my content isn't there yet…"
Okay, I get it, your unique content isn't next level stuff or your simply not creating content. There is hope.
A strange thing will happen the more you curate content. You'll start to recognize good content from bad, you'll start to see trends in your market, and as most curators discover they get flashes of great content ideas. Curation creates a seeding ground and a feedback loop for great content ideas.
If you can't or don't think you can write the answer is simple– write anyway, writing is something that improves the more you do it....
[Here's a fresh take on curation vs content marketing ~ Jeff]